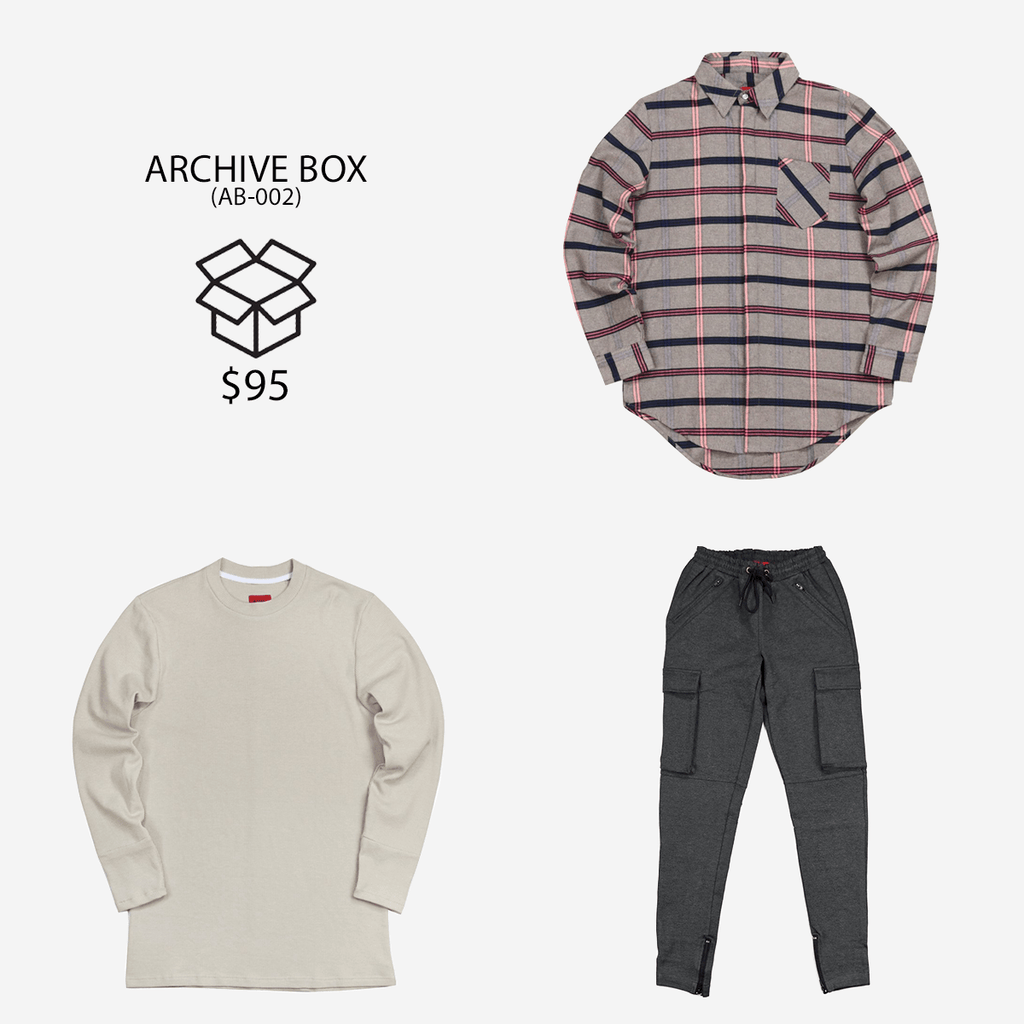 $ 95.00
$ 0.00
AB-002
The Archive Box
Curated from our past capsule collections, the archive box includes multiple top selling items that highlights a pre-selected outfit at a modest pricepoint.
Tops - One Size for each. Bottoms choose correct size.
Slim-fit. Model is 5'10 140lbs - Size Medium for tops and (30 waist), styled one size up with a 32. Stay true to size for slim fit, size down for skinny, size up for more room as desired.